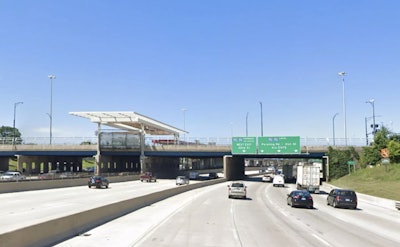 If your trucking takes you to or through the Chicago area this weekend, expect traffic disruption on at least one of the interstates there.
The Midwest Truckers Association posted this warning to their Facebook page:
Protest March to Shut Down Parts of Chicago's Dan Ryan Expressway on Saturday
State and local law enforcement authorities are gearing up for a protest rally and march that is expected to shut down portions of the Dan Ryan Expressway (I-94) in Chicago on Saturday. Several thousand participants are expected.
According to authorities, marchers are planning to enter the northbound lanes at around noon at the 47th Street entrance ramp and proceed to the 43rd Street exit ramp. All vehicle traffic will be diverted to local traffic lanes. Entrance to the northbound Expressway will be restricted beginning at 63rd St and all traffic will be diverted off the interstate at 59th St.
Traffic on the Chicago Skyway will also be restricted at Stony Island Avenue.
Truckers are urged to avoid I-94 in both directions within the city of Chicago. If truck operators are only traveling through northeast Illinois, they are urged to take alternate routes, such as I-294.
Be safe out there!
There has been heightened awareness and concern by trucking companies and drivers about protests on interstates since early June when a tank truck driver encountered protesters on Interstate 35W in Minneapolis.