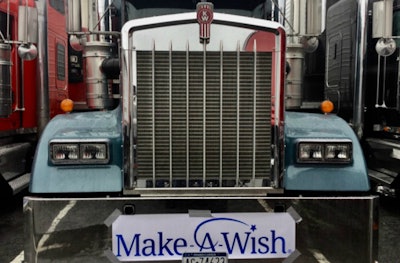 Like so many other trucking industry events, a major fundraising convoy that was to be held this past spring will appear online this weekend.
The Make-A-Wish Philadelphia, Delaware & Susquehanna Valley holds a largely online version of its annual Mother's Day Truck Convoy Sunday, Aug. 16. It will be shown on Facebook Live. Streaming begins at 11 a.m. and continues until about 2 p.m., according to organizers.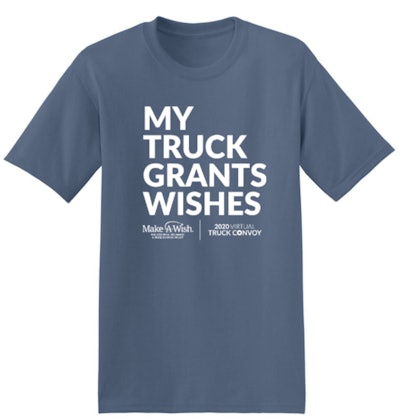 Sunday's event includes an actual truck convoy. A scaled-down convoy of the 30 top drivers and some of the event's sponsors will assemble at the grounds of the Manheim Pennsylvania Auto Auction. The convoy will depart at 1:30 p.m.
There will also be a chicken BBQ, online games, convoy merchandise for sale, and an online auction.
Once again, the RoadPro Family of Brands sponsors the event and has donated a package of gear valued at almost $300 to the auction.
"RoadPro Family of Brands is proud to be the presenting sponsor of the 2020 Make-A-Wish Virtual Truck Convoy," said Gina Bonafede, director of marketing for RoadPro. "While we will miss not seeing all of the drivers in person to recognize them for their charitable hearts, we know this will still be an extraordinary event."
Sunday's virtual convoy remains a major fundraising event for Make-A-Wish, which as a goal of $250,000. All donations will be matched up to $10,000 by Goods Insurance, another sponsor of the event. Donations may be made online.