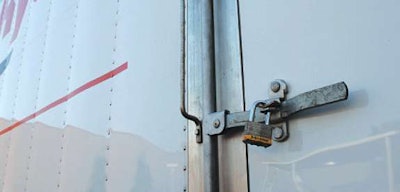 Two men have been arrested in connection with a series of thefts beginning late last year at Oases truck lots on Interstate 80 in Illinois.
Illinois State Police Friday, Aug. 28, arrested and charged Travis Burrows, 26, of Dolton, Illinois, for possession of stolen goods and unlawful use of a weapon and Reginald Elston, 25, of Dolton, Illinois, for possession of stolen goods.
Beginning in Nov. of 2019, the ISP began investigating multiple cargo thefts occurring at various Illinois State Toll Highway Authority Oases truck lots. The ISP with the assistance of the North Central Narcotics Task Force discovered the cargo thefts and other criminal activity targeted semi-trailers and railroad yards along the Tollway.
In February of this year, the Illinois Department of Transportation warned truckers of "a theft ring that has impacted the westbound Three Rivers Rest Area on I-80 near Minooka for an extended period. It is now impacting the eastbound rest area as well."
The investigation is ongoing, according to state police.