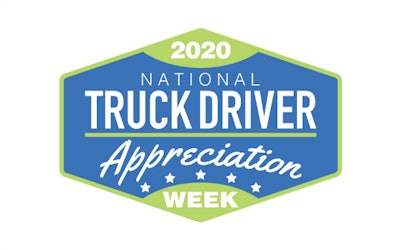 Truckers across the U.S. ought to expect an outpouring of thanks in a couple of weeks, as National Truck Driver Appreciation Week arrives Sept. 13-19.
One of the many events already on the schedule takes place Monday, Sept. 14 near Knoxville, Tennessee.
On that day, employees from Great West Casualty Company's Knoxville office will join the Tennessee Trucking Association to host a Truck Driver Appreciation event to say 'thank you' to the more than 32 million truck drivers moving America forward every day.
Great West will provide 300 free lunches and goodie bags for drivers from 11 a.m. to 2 p.m. at the Tennessee DOT weigh station on Interstate 40 westbound west of Knoxville.