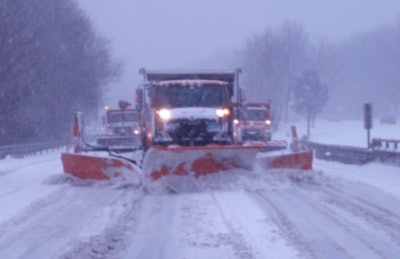 Winter is officially a couple of weeks away, but much of the Northeast is in for some weather during the weekend that'll make you think the seasons have changed if you have to drive there.
The National Weather Service, the Weather Channel, and Accuweather all are forecasting gloom and doom in the form of the season's first Nor'easter that could potentially morph into the dreaded "bomb cyclone" before it's done. The storm is forecast to move onshore Saturday and deliver from several inches to more than a foot of snow in some parts of New England by the time it moves on Sunday evening.
Much less snow is forecast over most of New York State, and rain is expected for much of the rest of the East.