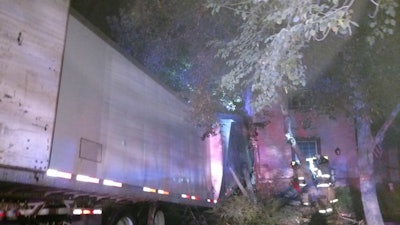 A 50-year-old man is dead and four other people were injured when a tractor-trailer left a highway off-ramp, plowed through a brick wall, and struck a home in Mesa, Arizona recently.
Officials say the truck was headed eastbound on US 60 and was exiting on the Crismon off-ramp when it failed to stop Dec. 31. The truck continued through the intersection and into a house, according to police.
There were 10 people inside the home at the time of the crash. Fifty-year-old Todd Welliver died of his injuries, according to Mesa police.
Daniel Tobon, the driver of the truck, suffered minor injuries. Authorities say preliminary information suggests the Tobon may have had a medical emergency before the crash. No charges have been filed at this time.