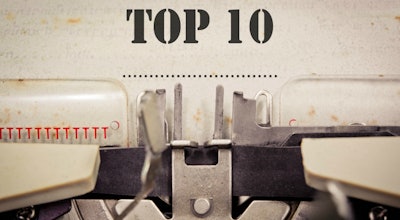 As 2020 gives way to 2021, it's tempting to quote the great English novelist Charles Dickens who opened "A Tale of Two Cities" with the immortal lines, "It was the best of times, it was the worst of times, it was the age of wisdom, it was the age of foolishness …"
But, honestly, it's probably far more appropriate and accurate when talking about the year gone by to invoke the bard of television's Hee Haw Roy Clark who so eloquently sang, "That big diesel motor is playing my song, thank God, and Greyhound you're gone."
However you view 2020, there's no denying that there have been fewer more difficult, demanding, challenging, annoying, disturbing and disruptive years. Such was the case for society as a whole and especially for the American trucking industry and the legions of professional drivers it employs.
Because or in spite of that, 2020 was a year filled with significant developments for trucking. Here's Truckers News' Top 10 Stories of the year that just passed into history … thankfully.
Trucking Industry Plows On Through COVID-19 Pandemic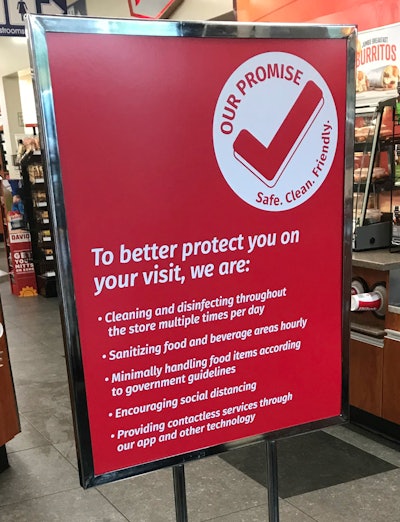 On Jan. 19, a 35-year-old man visited an urgent care clinic in Snohomish County, Washington. He said he had a cough and fever for the past four days, having just returned from visiting family in Wuhan, China. Thus began the COVID-19 coronavirus pandemic that would infect millions of Americans, kill hundreds of thousands and body-slam the nation's economy. And, while this country's trucking industry may not have always stayed calm, it did carry on. The pandemic would cause some trucking companies to close and drivers to lose their jobs. Truckers still on the road often found difficulties at shippers and receivers, struggled to find a decent meal as most truck stops closed their dining rooms and scaled back even their take out service. They also found employers, customers, organizations and individuals thanking them and providing free meals and personal protective equipment. Watch our separate story on Trucking In the Time of COVID.
Hours of Service Changes Provide Driver Flexibility
Trucking history was made Sept. 29 when changes were made to the rules governing drivers' hours of service. These changes included:
Allowing drivers to use their 30-minute break in an on-duty, not-driving status and requiring it within their first eight hours of drive time, rather than their first eight hours on-duty

Modifying the sleeper-berth exception to allow drivers to split their 10-hour off-duty period into windows of seven hours and three hours, in addition to the existing eight-hour, two-hour option. It also adds the shorter period in any split off-duty will pause the rolling on-duty clock

Letting drivers extend their drive-time limit and their on-duty window by two hours if they encounter adverse weather conditions or traffic congestion

Changing the short-haul exception available to some commercial drivers by lengthening their maximum on‑duty period from 12 to 14 hours and extending the distance limit within which the driver may operate from 100 air miles to 150 air miles
When polled by Truckers News if the hours of service changes helped them, 40.5% said yes; 21% said yes, but only modestly; 20.5% said no; and 18% said no, but it's good to know they are there if I need them.
The process began under former FMCSA Administrator Ray Martinez shortly after he took office. The final rule was sent to the White House for approval under Jim Mullen. And took effect under the watch of Wiley Deck.
Freight Rates Climb, Pull Driver Pay With Them
As the COVID-19 pandemic took hold and expanded in the U.S. in the spring, businesses, schools and colleges closed, and manufacturing slowed. As a result numerous smaller trucking companies folded, truckers were laid off and many independents parked their trucks. But, the need to restock grocery store shelves and move essential medical supplies coupled with an explosion of online shopping drove up freight demand and rates. The second and third quarters saw states reopen parts of their economies and demand increased.
As demand to move fright increased so did the need for truckers, and therefore what carriers pay to attract and retain drivers. The fourth quarter has seen a steady stream of truck driver pay increases by companies of all sizes, delivering all sorts of goods and to and from almost all locations. Carriers also created ways to guarantee driver pay, as well as improve benefits, deliver more home time and create more regional and linehaul runs.
As the COVID-19 pandemic once again accelerates, it remains to be seen what states might do regarding shutdowns. There have been modest indications of some panic buying. It's uncertain what colleges, high schools, and elementary schools will do in the new year. And, the recently passed COVID relief legislation provides far more modest financial supports than the original one earlier in the year. Combined, these issues could affect freight demand, rates, and whether there will be even more driver pay increases.
Changes at the Top of FMCSA
Less than a year after replacing Ray Martinez as administrator of the Federal Motor Carrier Safety Administration, Jim Mullen resigned to take a job with TuSimple, an autonomous vehicle company. Mullen resigned in August, having taken over for Martinez in October of 2019. He in turn was replaced by Wiley Deck, a senior policy advisor to the Secretary of Transportation Elaine Chao and former FMCSA director of government affairs. Deck will presumably be replaced by an appointee of President-elect Joe Biden once he takes office. Interestingly, Todd Spencer, president of the Owner-Operator Independent Drivers Association, sent a letter to the Biden transition team seeking the FMCSA top spot.
Truckers As Victims and Perpetrators of Crime
One incident in the middle of December at an Ohio truck stop drew a bright red line under the fact that 2020 was a year of violence aimed at truckers, and at times, dished out by them.
On Dec. 19, 37-year driver Dennis Brown pulled into a Pilot in London, Ohio. He made the mistake in bad weather of coming in the exit, something that appears to have set off another trucker. Words were exchanged — including a racial slur aimed at Brown. Also aimed at Brown was a machete wielded by the other driver. Brown put up his hands to block the blade and managed to disarm his attacker, who fled only to be apprehended and charged with aggravated assault. Brown had surgery for his injuries.
Also during 2020, Christine Summers, a wife, mother, grandmother and truck driver of 30 years was found beaten to death on the side of Interstate 59/20 in Alabama. She had stopped, having seen something or someone in the highway. She was attacked and left for dead by her assailant, who was found, arrested and charged with murder.
In October, a trucker was severely beaten in the yard of the Ogden, Utah company he drove for following a road rage encounter on Interstate 15. His assailant was arrested and charged with third-degree felony possession of a dangerous weapon by a restricted person and class B misdemeanor damaging a communications device.
But truckers were also the instigators of some considerable violence last year. For example:
In April, a trucker stabbed and killed three employees at a Tennessee Pilot travel center, and was shot and killed by police.

In July, a trucker led police on a lengthy and dangerous chase in and around Cincinnati during which he swerved his truck at police vehicles and threatened to shoot officers. He held his wife hostage for much of the ordeal. A police marksman disabled the truck and the driver was shot with a Taser and a foam round before being dragged from the truck and arrested.

In June, a man wanted by federal authorities drove off with a tractor-trailer in Pennsylvania and was shot and killed in an ensuing stand-off

In May,

a trucker was shot and killed by police during a high-speed chase in western New York.

Federal authorities searched two Virginia properties connected to the driver and recovered three pipe bombs and $18,000 cash from his vehicle. At another property he rented, agents found 11 more improvised explosive devices, more firearms, and $130,000 in cash. A social media account of his was filled with anti-police posts.
Another Year Passes With Little Parking Progress
When the American Trucking Research Institute this year asked truckers and carriers their opinions on the most important industry issues of the day, truckers said their number one concern was truck parking. Specifically, the need for more. But that's nothing unique to 2020. The lack of adequate truck parking has been a persistent issue for many years.
A survey conducted in 2019 by the Federal Highway Administration and discussed during the National Coalition on Truck Parking's annual meeting online in December showed a 6% increase in public parking spaces and an 11% increase in private parking from 2014 to 2019. However, there also was a 15% increase in the number of truck vehicle miles traveled between 2012 and 2017. In addition, new shortages had emerged along the Interstate 95 corridor, Pacific-region corridor, and in states surrounding Chicago.
Legislation was introduced early last year that would earmark $755 million over five years to develop truck parking. It went nowhere in 2020 and its future remains uncertain as the new Biden Administration takes over. However, president-elect Joe Biden has advanced an aggressive infrastructure plan that could include money for parking.
Highways Littered With Tractor-Trailers Accidents
As the number of COVID-19 cases increased earlier in the year, the amount of traffic on the highways declined. At one point in April, with many Americans working from home, highway travel was down by as much as 40%. However, this did not mean tractor-trailer accidents evaporated. In fact, 2020 saw numerous large and bloody pileups like these:
Early winter weather in Minnesota in November was blamed for a collision and fire involving 29 vehicles, half of which were tractor-trailers

Twenty-three trucks were part of a mass collision on Interstate 80 in Wyoming in March

In March, two truckers died in another 100-vehicle wreck in bad weather on I-80 in Wyoming

Tractor-trailer driver Mathew Lewis Small, 34, of Grandville, Michigan, told police he looked away to put his coffee mug down when he ran into traffic that had slowed. The truck hit eight other vehicles. Two women and a 1-year-old child died in the crash.

Somehow a trucker escape without injury after his rig crashed on Interstate 15 in Arizona and caught fire as it dangled off an overpass in August.

In July, a strange string of mishaps occurred on Interstates 81 and 78 in Pennsylvania. In all some 25 tractor-trailers and numerous other vehicles were involved in five separate accidents. There was one fatality.

Late last year, a trucker struck and killed five bicyclists on a highway near Las Vegas. He now faces five counts of DUI resulting in death, one count of DUI resulting in substantial bodily harm, and six counts of reckless driving,
Trucking-Backed Trump Loses; Biden Appoints Buttigieg DOT Secretary
For the most part, the American trucking industry threw its moral and financial support behind President Donald Trump in his race against Democrat Joe Biden. Organizations and companies directed the bulk of their donations to Trump and polls by our sister publication Overdrive found individual drivers overwhelmingly supported the sitting president. Trump hosted and praised truckers at the White House in April and made them part of a special recognition gathering on July Fourth. But, Biden won and in mid-December announced former South Bend Mayor Pete Buttigieg as his pick for Secretary of Transportation.
Drug & Alcohol Clearinghouse Goes Live
Starting almost exactly a year ago, the Department of Transportation's new Drug and Alcohol Clearinghouse went live following some initial technical hiccups. Once sorted and functioning properly, carriers were required to ping the database for every new driver hire and at least once during the year for all of their current drivers.
Through November, FMCSA reported that more than 50,000 drivers had hit the clearinghouse's rolls for violations of either drug or alcohol regulations. It's being blamed as a contributing factor to what many in the industry say is a shortage of qualified drivers.