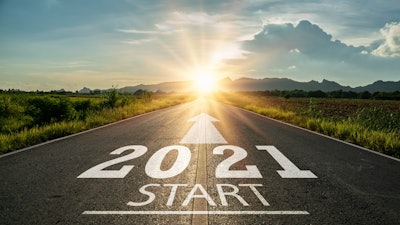 For much of the last year, 2020 was one wave of bad news compounded by another. When it seemed as though things couldn't get worse, they did.
That's why we're delivering three bits of good news. They may be modest, they may be isolated, but they are about truckers doing good things for others. And, about having a bit of good fortune.
They seem just right for priming the pump of 2021.
Trucker Rescues Ice Road Kitten
An unidentified Candian trucker now has a special place in the hearts of all cat lovers, and folks who believe animals deserve better treatment than they sometimes get.
Candace Buchamer, manager of the North Peace SPCA in Fort St. John, reports a female cat was recently found near Montney in northern British Columbia, Canada by a trucker who noticed it on the road and then watched it get run over by an oncoming vehicle. When the driver rushed to rescue the animal, Buchamer said he realized the cat was frozen to the ground. He managed to lift her out of harm's way and drove her to the nearest veterinary clinic.
Ice Road Kitten, as she has been referred to on the animal welfare organization's social media feeds, received emergency treatment for hypothermia, a severely fractured leg and skin wounds.
The B.C. SPCA estimates surgical and care costs for the cat would run about $2,500. After posting the story of the cat's rescue online with a donation goal of just over $2,600, the organization received more than $25,000.
Trucker Rescues Wrapped Christmas Gift in Highway
Scott Gill was doing his best recently to give Santa some help this season.
The North Carolina truck driver was driving along Highway 64 in Lexington, a bit southeast of Greensboro, when he saw a nicely wrapped Christmas package in the middle of the road.
Cill stopped, picked up the package and posted it to Facebook. He told a local TV station, "It's got a tag on it here — to so-and-so from so-and-so — and I said, well, I said, we got to see what we can do about getting that box back to its rightful owner."
As of this writing, the owner has yet to claim the gift. Gill said if no one claims it, he will unwrap the gift and see it is donated to someone in need.
Trucker Starts New Year $275,000 Richer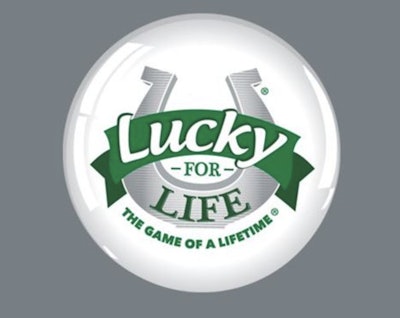 Another North Carolina trucker found something that will let him start the new year in an improved financial situation, and we're not talking about a $600 check from the feds.
Jeff Coleman, a trucker from Thomasville, won the state's $25,000 Lucky for Life lottery game recently. He matched all five numbers on Christmas Eve and choose to take the lump sum payment, which amounts to $275,926 after taxes.
Coleman said he will invest and save the money.
And, by the way, Happy New Year from Truckers News.