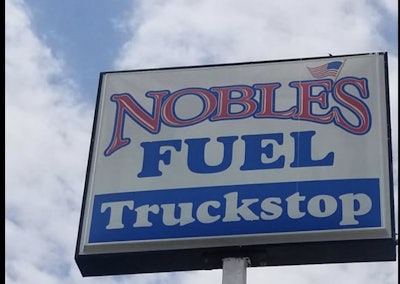 An independent truck stop in Kentucky and one in Illinois operated by a chain are the most popular truck stops in the U.S., according to users of a Trucker's Path, an information app and load board.
The Trucker Path Top 5 best independent truck stops are:
1st Place — Noble's Restaurant and Truck Stop, Corinth, Kentucky
2nd Place — Big Apple Travel Center, Joplin, Missouri
3rd Place – Russell's Truck & Travel Center, Glenrio, New Mexico
4th Place — Tennessean Truck Stop, Cornersville, Tennessee
5th Place — Gee Cee's Truck Stop, Toledo, Washington
The top chain-owned truck stops are:
1st Place – Mach 1 #12, Frankfort, Illinois
2nd Place – Love's Travel Stop # 763, Hampshire, Illinois
3rd Place – Sapp Bros Travel Center, Harrisonville, Missouri
4th Place – Flying J Travel Center #1171, Mesquite, Nevada
5th Place – Mr. Gas Travel Center, Jerome, Idaho
For its annual Best Truck Stops award, Trucker Path uses in-app ratings, reviews and driver feedback to determine the top 20 chain and independent truck stop, according to a company news release. The Top 5 lists are then created through voting on those locations by Trucker Path app users.
"We have more than 6,000 chain and independent truck stops listed in the Trucker Path app and we're constantly adding new locations," said Steven Lopez, vice president of business development at Trucker Path. "What users tell us is that truck stop reviews and ratings in the app by their fellow drivers help them find locations that offer some of the best facilities for parking, restaurant options and food quality, amenities like showers, repair services, laundry facilities and Wi-Fi, and customer service. Trucker Path Best Truck Stops recognition lets drivers know they've come to the right place."
For a list of Top 2020 Truck Stops by state and highway see this link.