A California trucker escaped injury Tuesday, Feb. 10, after his truck was struck by a bullet fired by a passing motorist, who was later arrested and charged with, among other things, attempted murder.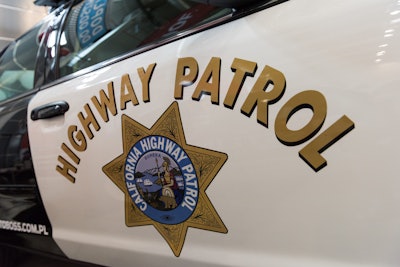 The California Highway Patrol reports the driver's side door of a 2020 Kenworth driven by a 25-year-old man from Livingston, California was struck by a single bullet fired from a passing SUV. CHP said the trucker was northbound in a construction zone on Highway 99 in Modesto when a white SUV pulled alongside and fired a shot from a rifle. The bullet struck the door and broke the window, but did not strike the driver or enter the cab of the truck.
The driver of the SUV exited Highway 99, according to CHP and was seen brandishing the rifle at motorists elsewhere.
CHP later that day arrested 25-year-old Derrick Terrell Thomas. During a search of his home, VCHP said officers discovered an AR-15 rifle consistent with the one victims described.
Thomas was charged with attempted murder, shooting at an inhabited vehicle, assault with a deadly weapon and brandishing a firearm. He was held on $700,000 bail.