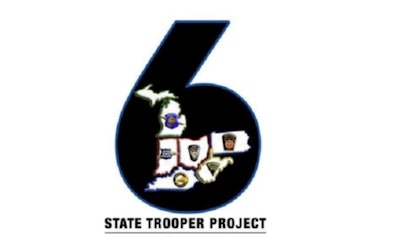 Troopers in Indiana, Kentucky, Michigan, Ohio, Pennsylvania, and West Virginia are once again collaborating on the Six-State Trooper Project. During this collective effort, troopers across these states will be focusing on criminal patrols and drug interdiction now through Saturday, March 13.
During this period, motorists can expect to see an increased presence of troopers conducting traffic stops. Drivers are encouraged to not drive distracted and to be increasingly aware of the need to move over or slow down as required by state law, and to give troopers the room to work safely, according to a statement from the organizers.
Troopers are on highways looking for traffic violations because they say the criminal element operates in a mobile environment. A statement from the Indiana Highway Patrol says, "Criminals regularly must navigate our roadways while moving from point A to point B. By conducting large scale coordinated road patrols such as the Six-State Trooper Project, we effectively create a bigger net for law enforcement to work. We achieve safer roadways through increased traffic enforcement, with an overall commitment to creating safer communities by getting criminals off the streets."