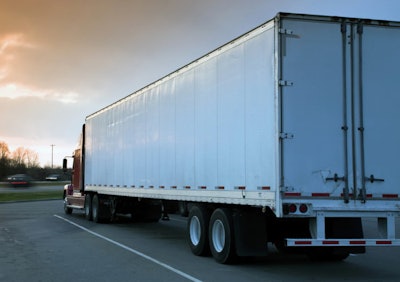 Congress is once again seeking money to build more truck parking, and the trucking industry has expressed its support.
Trucking groups on Monday praised the reintroduction of bipartisan legislation addressing the industry's need for more and better safe truck parking.
The Truck Parking Safety Improvement Act was introduced by RepresentativemMike Bost (R-Illinois) and co-sponsored by Reps. John Garamendi (D-California), Dusty Johnson (R-South Dakota), Pete Stauber (R-Minnesota), and Susan Wild (D-Pennsylvania). In addition, it is supported by the Owner-Operator Independent Drivers Association, the American Trucking Associations, the National Association of Small Trucking Companies.
A similar bill was introduced in March 2020, but it never advanced beyond the House Committee on Transportation and Infrastructure.
The current bill designates $755 million from the Highway Trust Fund for states to finance projects aimed at increasing the number of parking spaces for commercial truck drivers. Funding could be used for the construction of new truck parking facilities, expansion of truck parking at existing rest areas, conversion of space at existing weigh stations, or any other innovative solution that increases capacity.
RELATED: NYS Thruway rest area improvements will add truck parking
RELATED: I-80 parking expansion project begins in Wyoming
RELATED: 335 truck parking spaces added as 4 new Love's open
ATA President and CEO Chris Spear called the shortage of safe parking an "untenable dilemma" that puts drivers in the position to "either keep driving when they are fatigued and possibly in violation of their federal hours-of-service requirement, or park in unsafe, sometimes illegal locations, such as a roadside shoulder."
The OOIDA's leadership expressed similar concerns.
"We've been sounding the alarm on the truck parking crisis for decades," said OOIDA President Todd Spencer. "While Congress and the Federal Highway Administration have tried to address this issue with the enactment of Jason's Law and launching the National Coalition on Truck Parking, the continued growth of the parking shortage shows the status quo is not sustainable. Congress must provide dedicated federal investment to expand capacity if it is serious about addressing the problem."
Studies show there are more than 11 truck drivers for every available parking space, and that 98% of drivers report problems finding safe truck parking.