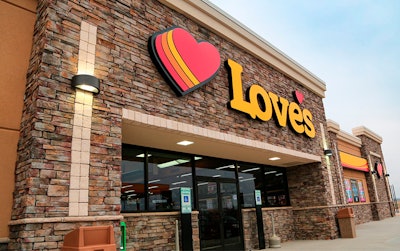 Most services are available again today at the majority of Love's Travel Stops around the country after a technical issue caused some locations to have service outages last night and into today.
Caitlin Campbell, media relations specialist for Love's, sent this response to an email inquiry about the issue this morning, April 14:
"A technical issue overnight affected some of Love's stores. At this time, over 500 locations are nearly at full capability. There was no impact to fuel throughout the night. We expect a full resolution within the next hour. We apologize to our valued customers for this inconvenience and will make an update via our social media channels when full service at every location returns."
There was no cause for the service interruptions given.
Love's operates 550 locations in 41 states.