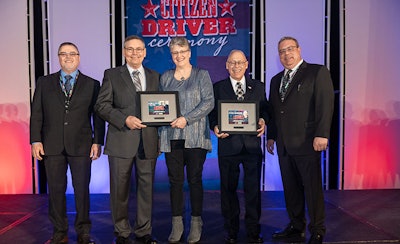 Travel Centers of America will announce their latest Citizen Driver award winners April 19.
The announcement will be made at 9 a.m. on the Dave Nemo Show on SiriusXM channel 146.
Two grand prize honorees will be chosen and receive $2,500 in cash, 10,000 UltraONE points, a dedication ceremony at a TA or Petro of their choosing, and a $2,500 donation to a charity of their choice. Semifinalists win 2,500 TA & Petro UltraONE points. Finalists will receive that plus 10,000 UltraONE points.
Dedications will include a ceremony with a plaque recounting their stories and service displayed in each facility.
TA has named 35 individuals as Citizen Drivers since beginning the program.