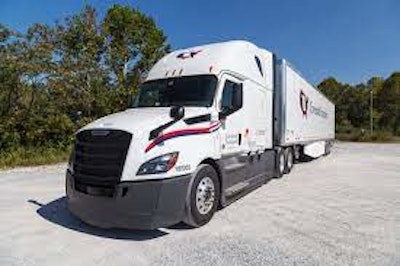 Covenant Logistics Group, Inc. recently announced changes to its executive leadership team.
David R. Parker will remain Chairman and become CEO. Joey Hogan will become president and Paul Bunn has been promoted to Senior Executive Vice President and Chief Operating Officer. Hogan and Bunn will report to Parker.
"Based on the successful execution of our strategic plan during 2020 and the rate of improvement in 2021, we are accelerating the planned evolution of our management team," said Parker. "We have great confidence in the next generation of leaders, and it is time for them to enhance their contribution."
Bunn will assume daily responsibility for all operations, sales and operational improvement of Covenant. He has been with the company for 12 years.
Hogan will continue focusing on mentoring the leadership team while leading the financial and administrative side of Covenant. Hogan has been with Covenant almost 24 years. He becomes the company's principal financial officer.
John Tweed will step back from the Co-President position and transition to a short-term consulting role effective July 3.