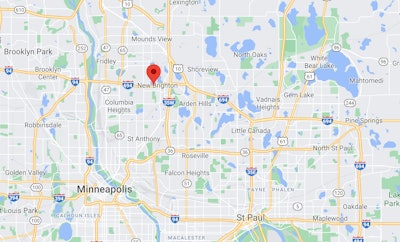 If your trucking has you traveling on and near Interstate 694 and Interstate 35W north of Minnesota's Twin Cities, expect to encounter several closures beginning at 10 p.m. Friday, April 9 and lasting over the weekend.
The Minnesota DOT says it crews will close westbound I-694 between I-35W and Long Lake Road in New Brighton beginning at 10 p.m., Friday, April 9 through 5 a.m. Monday, April 12, weather permitting. The closure is needed so crews can safely replace a deteriorating drainage pipe—identified during routine maintenance work—beneath the westbound lanes of I-694, according to MDOT.
Westbound I-694 traffic will be detoured around the closure via southbound I-35W to westbound I-94.
Crews also will close three ramps as part of the westbound I-694 closure:
Northbound I-35W to westbound I-694: Motorists intending to use this ramp will be detoured to westbound Highway 10, westbound Highway 610 and southbound Highway 252.
Southbound I-35W to eastbound I-694: Traffic will be detoured to eastbound Highway 10, just north of the I-694 closure.
County Road 96 to southbound I-35W: Motorists intending to access southbound I-35W from County Road 96 will be detoured to northbound Old Highway 8 and eastbound County Road H.
All motorists are advised to plan ahead, allow extra time and check www.511mn.org for updates.