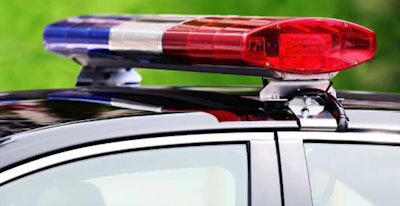 Several truck drivers have been killed in separate accidents around the country recently.
Washington driver avoids others but dies in crash
A 45-year-old truck drive died in a crash Monday, April 5 in Waller, Washington, southeast of Tacoma.
Authorities report the brakes on his truck failed as he was headed down a hill on Waller Road at about 8 a.m. Police credit the unidentified driver with having steerd his truck away from other occupied vehicles at an intersection and into a parking lot for warehouses. The truck struck several trailers and a building before rolling over.
The crash remains under investigation by the Pierce County Sheriff's Office.
Trucker dies when struck by his own truck
Police in Utah say a truck driver died when he was run over by his own truck Tuesday, March 30 in Utah County, Utah not far from Provo.
UTAH COUNTY, Utah (ABC4) – A semi-truck driver was killed after his own truck rolled over him in Utah County on March 30.
According to a Utah Highway Patrol spokesman, 50-year-old Gary S. Hubbard, pulled his semi-truck over to the side of Highway 6 at mile marker 218. Hubbard is said to have gotten out of his truck when the truck started to roll away.
Hubbard tried to jump back into the cab of the truck but was unable to. He was struck by the truck and is said to have died at the scene.
Driver struck by motorist when truck breaks down
A 66-year-old truck driver from Jay, Vermont trucker was struck and killed by a vehicle on Interstate 91 in the town of Hartland at about 5:50 a.m. this morning.
Authorities say Gary Starr pulled into the breakdown lane when his tractor-trailer became disabled. He had activated his four-way flashers and set up several traffic triangles behind the vehicle.
Starr was walking when a 2013 Dodge Dart came around a bend in the highway and struck him.
Two tractor-trailers collide in Indiana; one driver injured
A tractor-trailer driver was seriously hurt early Tuesday morning, April 6, in a crash in northwest Indiana crash.
Indiana State Police say a double-trailer FedEx truck was stopped on eastbound Interstate 80/94 near Ripley Street in Lake Station just after 2 a.m. when a second tractor-trailer rear-ended the first, an ISP spokesperson said.
The driver of the second tractor-trailer was seriously injured and was airlifted to the University of Chicago Hospital, police said.