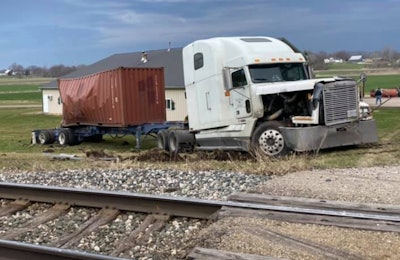 The driver of a tractor-trailer that was struck by an Amtrak train this morning in western Michigan escaped injury. So did the 59 passengers on the train.
Police say the unidentified trucker was delivering equipment to a farm near Holland when it was hit at about 6:30 a.m. by the southbound passenger train. The train, which was bound from Grand Rapids to Chicago, struck the trailer, which was on the tracks.
An Ottawa County Sheriff told Fox 17 News the driver of the truck was trying to outrun the train over the crossing at the time of the collision.