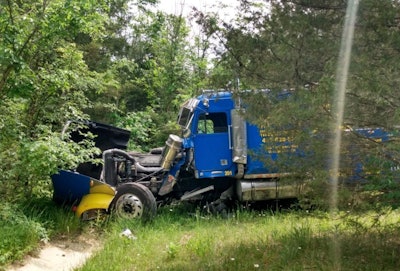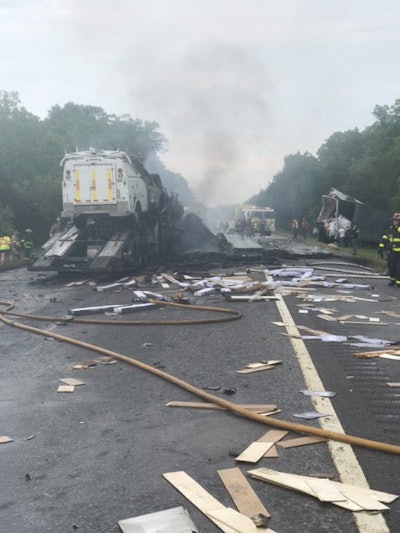 Authorities in Tennessee say three people were injured Tuesday afternoon, May 25, when two tractor-trailers and a tow truck were involved in a collision on northbound Interstate 81 near mile marker 36.
Reports of the crash say a tow truck had stopped on the shoulder to assist a Freightliner tractor-trailer that had two blown tires. The two drivers were making their way to a truck stop off exit 36 when the tractor-trailer pulled out from the shoulder and into the path of an oncoming Volvo tractor-trailer. The Volvo struck the other tractor-trailer in the rear, sending the tow truck and tractor-trailer into a wooded area off the right side of the interstate.
The Volvo became fully engulfed in fire in the middle of both lanes.
The identities of the three drivers were not released.
I-81 was closed for much of the evening.
Police continue their investigation.