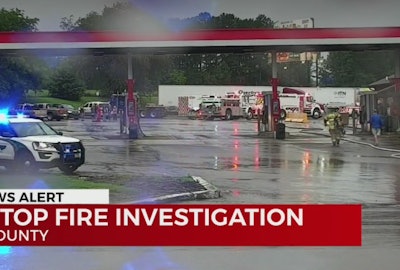 A Tennessee truck stop was heavily damaged by fire this morning.
The owner of the Tennessean Truck Stop in Cornersville, Tennessee said the restaurant of the truck stop located on Pulaski Highway was destroyed in the fire which is said to have started at about 5:30 a.m. in the kitchen.
There were no injuries reported.
The cause of the fire remains under investigation.