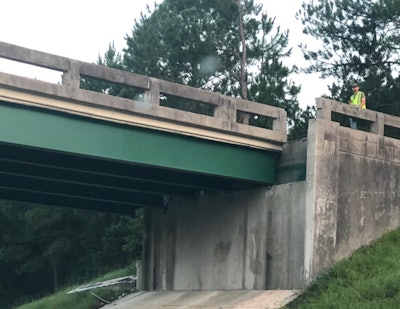 All lanes of Interstate 16 in south Georgia reopened Friday, July 16, following the fast demolition of a bridge that had been severely damaged when hit by a truck Thursday.
The Georgia Departmernt of Transportation said both westbound lanes of I-16 were reopened to traffic just after 5 p.m. Friday. Both eastbound lanes opened only a few hours later, according to GDOT. The overpass bridge at Ga. 86 was damaged early Thursday morning when it was hit by the elevated dump trailer on a truck. The impact moved the overpass from its supports, leaving it suspended above the interstate.
Seven miles of I-16 between Macon and Savannah were closed beginning early Thursday morning It was originally believed the interstate would be closed for most of the weekend.