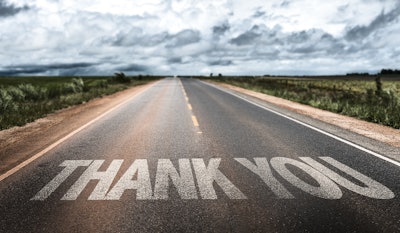 As one way to say thank you to associates for their efforts that have made 2021 an outstanding year, Cookeville, Tennessee-based Averitt Express recently celebrated "Operation: Thank You Week" with events taking place at facilities throughout its network.
"Operation: Thank You Week" included daily drawings for prizes such as grills, tents, fire pits, patio furniture, and other summer items. Additionally, facilities hosted their own giveaways, drawings, food trucks, grab-and-go meals, and more.
As part of the celebration, county singer/songwriter Billy Dean created the m usic for a spe cial video tribute (see it below).
"Our associates' efforts have simply been incredible," said Barry Blakely, Averitt's vice president of operations. "We have seen increased freight levels, and areas of our network continue to face challenges resulting from COVID-19. Through it all, our commitment to teamwork, safety and service have helped us enjoy an outstanding year. We are proud of our culture of showing appreciation for a job well done, and this event is just one of the many ways we are saying thank you to associates for all they do."
Averitt operates some 4,600 tractors and 14,900 trailers and has 143 locations.