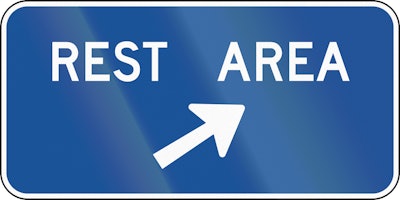 Rest areas on a major freight route in Washington will be closed for the next week so crews can make repairs.
The Washington Department of Transportation says the Smokey Point rest areas on Interstate 5 will be closed from today, Sept. 10 through Sept. 17 for maintenance. Both the northbound and southbound rest areas at milepost 207 are closed.
WDOT says maintenance crews will remove hazardous trees, repair fencing, remove graffiti, restripe parking stalls, and address additional site needs.
Nearby rest areas on I-5 at Silver Lake south of Everett at milepost 188 and Bow Hill north of Burlington at milepost 237 remain open, according to WDOT.