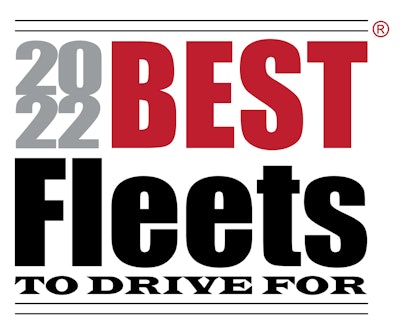 The Truckload Carriers Association and Carriers Edge are seeking nominations for its annual "Best Fleets to Drive For" contest. Through Oct. 31, company drivers and independent contractors can nominate companies that provide exceptional workplace environments.
By nominating a fleet, a truck driver recognizes the things about the company's culture that they like, such as compensation, safety practices, benefits, equipment, training, and more. If the company accepts the nomination and agrees to participate, the survey then digs deeper into its policies and practices, bringing to light the areas that are innovative and/or successful.
To be eligible, a fleet must operate 10 or more trucks in the U.S. or Canada. TCA membership is not required.
The top 20 finishers will be identified as Best Fleets to Drive For and will be announced in January 2022. From this pool, companies will then be divided into both "small" and "large" categories, and TCA will select two overall winners.