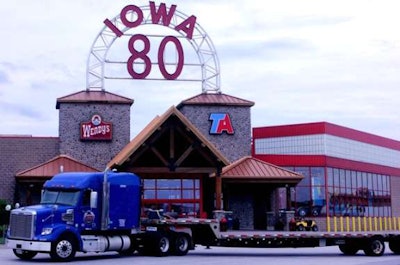 Two flu shot clinics will be held this month at the Iowa 80 Truckstop in Walcott, Iowa.
The clinics will be walk-in only, and no appointments are needed. They will be held in the Iowa 80 Truckstop main building on the third floor.
Dates and times for the clinics are:
today, Oct. 13, 2-5 p.m.
Thursday, Oct. 21, 7-10 a.m.
The Centers for Disease Control and Prevention reminds Americans that the vaccinations against this season's particular strain of flu do not also protect the recipient against the COVID-19 coronavirus. Neither does having the COVID vaccination(s) protect you against the flu.