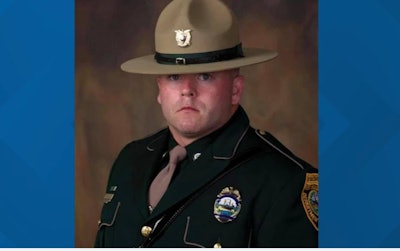 A New Hampshire State Trooper died early this morning when a tractor-trailer struck his cruiser at a construction site on Interstate 95 near Portsmouth.
Staff Sgt. Jesse Sherrill was killed when his vehicle was struck at about 12:30 a.m. He was on an overnight paving project when the crash happened just north of Exit 3 northbound
The driver of the tractor-trailer was transported to a nearby hospital, where he was treated and released.
The crash is being investigated by Maine State Police. The truck driver's name was not released.
Northbound I-95 was closed for several hours this morning.