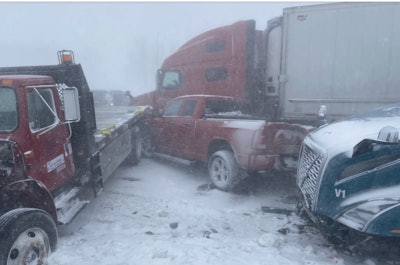 Wind-driven snow reduced visibility and contributed to a large pileup that closed part of Interstate 94 near Fargo North Dakota today.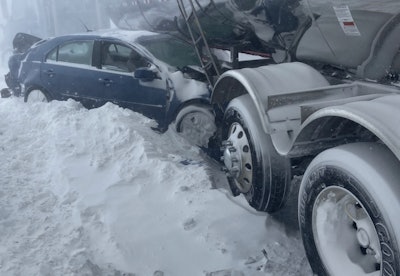 At least six people were injured in the collisions of some 15 vehicles, which occurred this morning. Authorities did not release the nature of those injuries.
Photos from the scene show several tractor-trailers were involved in the pileup near mile marker 333.
Westbound I-94 was closed from West Fargo to Casselton.