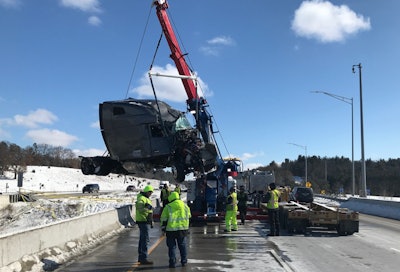 The driver of a tractor-trailer that left Interstate 94 and crashed onto the highway below was uninjured.
The wreck occurred Friday, Feb. 25, morning in Eau Claire County about 95 miles east of St. Paul, Minnesota.
The driver of the truck was a 29-year-old man from St. Cloud, Minnesota,
The Wisconsin State Patrol continues its investigation.