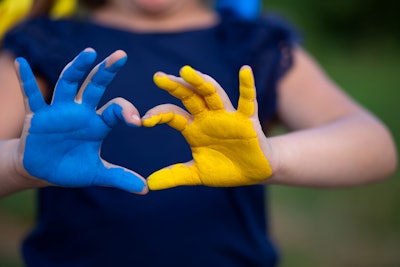 Members of the American trucking industry have contributed to efforts to deliver humanitarian aid to the people of Ukraine after Russia launched a massive invasion of that country late last month.
Led by executives at Illinois-based GP Transco, a group of 16 carriers and others serving the industry have raised some $350,000, and efforts continue to increase that amount.
Known as Trucking & Logistics Professionals for Ukraine, the effort was created last weekend by Dominic Zastarskis, CEO of GP Transco and Sergey Bort, the company's vice president for business development.
Companies that have already donated from $10,000 to $50,000 include:
GP Transco
Unlimited Carrier
Arka Express
Brite Logistics
GTS Transportation
KGZ Transport
Highboost Corp.
HMD Trucking Inc.
Cadence Premier Logistics
MB Global Logistics
Artur Express
NFI
Fleet Advantage
CarriersEdge
Pilot Flying J
Bond Transit
Companies and others who wish to contribute can email Bort, at sergey@gptransco.com.
The invasion has created a massive refugee crisis in Europe. It's estimated that more than 800,000 citizens of Ukraine have already fled the country.
"The people of Ukraine are currently in dire need of assistance, and we want to do everything in our power to bring humanitarian aid to them. We started by reaching out to the trucking companies near us in Illinois; with 15 companies currently on board, we are in talks with two dozen other companies in our industry," Zastarskis said. "The people of Ukraine need our help. We don't have ties to Ukraine nor an office there. It just seems like the right thing to do."