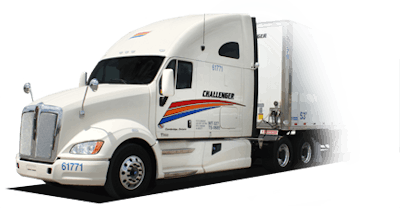 Two trucking companies Monday were named the overall winners of the Best Fleets to Drive For program.
Challenger Motor Freight Inc., of Cambridge, Ontario, Canada was the overall winner of the large fleet division and Garner Trucking, Inc., of Findlay, Ohio. was named the overall winner of the small carrier division. The Truckload Carriers Association and CarriersEdge presented the awards during TCA's annual convention going on in Las Vegas.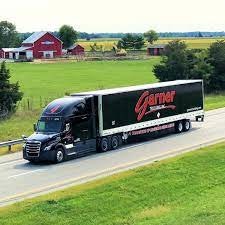 Both Garner Trucking, Inc. and Challenger Motor Freight Inc. have been named to the Best Fleets Top 20 multiple times but are winning the overall award for the first time.
The large fleet award was sponsored by TruckRight, and the small feet award was sponsored by Eleos Technologies.
Now in its 14th year, Best Fleets to Drive For, is an annual survey and contest that recognizes the North American for-hire trucking companies who provide the best workplace experience for their drivers. To be considered fleets must be nominated by a company driver or independent contractor working with them, after which they are evaluated across a broad range of categories reflecting current best practices in human resources.
RELATED NEWS: Finalists named for Best Fleets To Drive For contest
The Top 20 finishers are identified as Best Fleets to Drive For and then categorized according to size. The highest scoring fleet in each category is named the overall winner.
CarriersEdge Chief Executive Officer Jane Jazrawy noted that both winners are seeing clear results from their efforts: both have turnover under 35% and driver satisfaction above 94%.
"Both of these fleets have been in the Top 20 for several years and we've seen how they continue to add new things year after year," said Jazrawy. "With that steady effort and a collaborative approach that includes drivers in the process, it's no wonder they're seeing the results they are."
RELATED NEWS: Company Driver of the Year winner announced Tuesday evening
TCA President John Lyboldt agreed.
"Year after year, the overall winners are truly changing the game," Lyboldt said. "It's imperative that fleets establish driver-centric offerings which attract and retain a skilled workforce while establishing programs that improve the work-life balance for their employees. Garner Trucking, Inc. and Challenger Motor Freight Inc. have done just that. Congratulations to both winners on this well-deserved honor."
Garner Trucking, Inc., with 83 drivers, is well-known for its efforts to improve the industry's image. It also stood out for its new entrant program and diversity efforts, as well as recognition and driver support programs typically only seen in much larger companies.
Challenger Motor Freight Inc., with 1,052 drivers, was notable for its range of professional development programs that extend from driver apprenticeship through management training. Its investments in driver efficiency, cybersecurity, and military support also helped push it to the front of the pack.