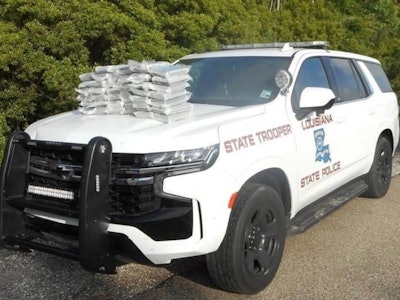 Two New York men were arrested Monday, May 2, when police found $5.5 million in cocaine in the tractor-triler they were in.
Louisiana State Police report they seized more than 100 pounds of cocaine from a tractor-trailer during a traffic stop.
The incident began when troopers stopped a 2005 Peterbilt 387 eastbound on Interstate 2 in St. Tammany Parish north of New Orleans.
During the traffic stop, troopers became suspicious of criminal activity and requested permission to search the vehicle. After obtaining consent, troopers searched the truck and discovered about121 pounds of suspected cocaine.
LSP says that the estimated street value of the cocaine is $5.5 million.
Troopers arrested New York residents Melvin Contreras, 32 and Pedro Sarante, 40, on drug-related charges. The two men were booked into the St. Tammany Parish Jail.