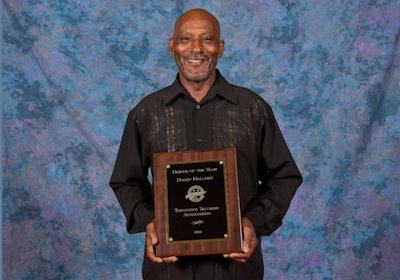 TTA
An Alabama man has been named the Tennessee Trucking Association's 2022 Driver of the Year.
Bobby Mallory, who drives for Big G Express, Inc., was recognized last week by the association.
Mallory has been a professional driver for 35 years and will be celebrating his 10-year anniversary with Big G this fall. According to a statement from the TTA, Mallory just reached 1 million safe driving miles with Big G all while maintaining his perfect on-time performance record for the last several years. He was awarded Big G's 2021 Driver of the Year Award, and last year participated in Wreaths Across America.
He resides in Birmingham, with his significant other, Cynthia Johnson. He has four children, nine grandchildren, and seven great-grandchildren.