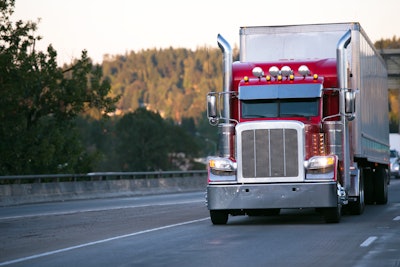 The Federal Motor Carrier Safety Administration is extending the deadline for Truck Leasing Task Force (TLTF) applications through May 13.
Mandated by the Bipartisan Infrastructure Law and a long-term effort of the Trucking Action Plan, the TLTF will evaluate the impacts of commercial motor vehicle lease agreements and discuss best practices for future agreements.
FMCSA encourages diverse, non-traditional representatives, especially women and people of color, to apply to serve on the task force. To apply, provide the following materials to [email protected]:
A letter expressing your interest and qualifications to serve on the committee
A resume of relevant work experience
One letter of recommendation from someone who knows you and your professional accomplishments firsthand from a supervisor or a colleague
Trillium, Cummins partner to help fleets transition to alternative fuel tech
The Love's Family of Companies and Cummins recently agreed to work together to help customers use alternative fuel and zero emission technologies.
Renewable and alternative fueling provider Trillium will take the driver's seat at Love's in the development and deployment of strategies to support the initiative, the companies said.
Trillium and Cummins will collaborate to assist customers who want to integrate alternative fuel technologies into their fleets by providing information, technology and infrastructure needed to save them time and money.
"Together, Trillium and Love's provide customers a variety of fueling options across the country," said Ryan Erickson, vice president of Trillium. "This new relationship will make it easier for customers wanting to make the switch to zero- and near-zero emission vehicles. With Trillium's clean fueling options and Cummins' powertrain expertise, we're convinced together we can help our customers meet their ESG goals."
Currently, Trillium offers renewable natural gas (RNG), compressed natural gas (CNG), electric vehicle charging (EV) and hydrogen fueling options for light and heavy-duty vehicles at more than 200 locations across the country, including Trillium-branded stations and Love's Travel Stops. Cummins' portfolio of power solutions for commercial vehicles include diesel, natural gas, and hydrogen internal combustion engine-based powertrains, as well as battery electric and fuel cell electric powertrains.
ICYMI
Hear all about the expansion of the Iowa 80 Truck Stop's Truck Museum
120 new truck parking spaces added to northwest Missouri
How do you feel about mandatory speed limiters?
Take a Look at This