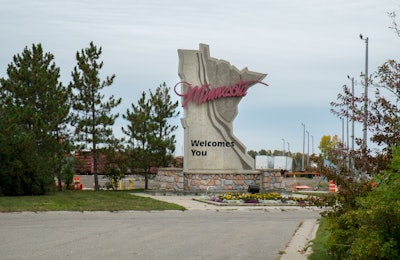 Minnesota Gov. Tim Walz extended an emergency declaration this week for fuel haulers in the state.
Walz said fuel terminals across the state are reporting shortages or outages of products, and drivers have experienced long wait times due to increased demand at terminals that do have available supply.
The extension will remain in effect until it is rescinded or until Sept. 11, whichever is sooner.
The waiver from 49 CFR Part 395.3 applies to drivers hauling gasoline, diesel, fuel oil, ethanol, and biodiesel.
"We are nearing the end of the summer travel season and look ahead to the harvest season when farmers will rely heavily on gasoline, diesel, and other fuels to complete their work," Walz said in the extension of the declaration.