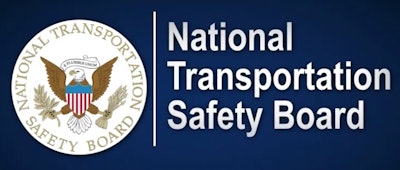 The National Transportation Safety Board recently called for a renewed effort to implement safety recommendations on its Most Wanted List of Transportation Safety Improvements.
The NTSB's current Most Wanted List, issued in 2021, consists of 10 areas where safety can be improved by implementing open NTSB recommendations. The current list, which serves to focus the agency's congressionally mandated advocacy efforts, has been extended through 2023.
Five of the 10 areas on the Most Wanted List focus on road safety.
The highway-related items on the NTSB's Most Wanted List include:
Major heavy haul carrier acquired by private investment partnership
Louisiana-based United Vision Logistics has been acquired by private investment partnership Bluestem Equity. The terms of the deal were not disclosed.
A provider of heavy haul, long haul and expedited shipping, UVL has more than 100 facilities across the U.S., a fleet of more than 1,200 owner-operators, drivers and equipment, and more than 30,000 partnered carriers. UVL will continue to operate out of Lafayette, Louisiana, and Houston, Texas.
"Over the past decade, UVL has been under the ownership of a group of large capital providers and credit managers. Bluestem's purchase allows us to partner with an industrial services leader with similar goals and ambitions," said UVL President Colby Domingue. "With our renewed emphasis on customers, employees, and partners, Bluestem and UVL will work together to continue to build our business into a formidable presence in the logistics industry,"
Fireworks companies granted HOS exemptions
The Federal Motor Carrier Safety Administration Wednesday, Dec. 28, announced it has granted hours-of-service exemptions to 32 of the 45 member companies of the American Pyrotechnics Association in connection to Fourth of July celebrations.
The notice gives the 32 member companies relief from the 14-hour rule and the electronic logging device mandate during designated Independence Day periods. This exemption will be in effect from June 28 through July 8 in 2023 and 2024.
The exemptions allow drivers to exclude off-duty and sleeper berth time of any length from the calculation of the 14-hour limit. It also allows drivers to use paper records of duty status in lieu of ELDs, FMCSA wrote in its notice in the Federal Register.
In its decision to disallow the exemption to 13 companies, the FMCSA said it found 12 companies have vehicle and/or hazmat out-of-service order rates higher than the national average as of Aug. 9, 2022. The 13th member company was excluded because the company does not have a hazardous materials safety permit, according to the FMCSA's posting.
ICYMI
Tri-State VP explains how retention success begins with recruiting
See which states have the highest fines for speeding by CDL drivers
FMCSA creates new website page to help entry-level drivers get answers
Already elevated cargo theft numbers expected to climb during holidays