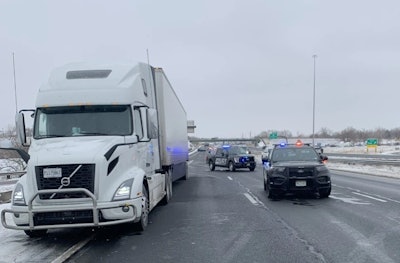 Wheat Ridge Police Department
Police in suburban Denver continue to investigate a shooting on Interstate 70 Sunday that sent a tractor-trailer driver to a hospital.
The Wheat Ridge Police Department said in a social media post that a possible altercation led to the shooting that occurred at about 8:10 a.m.Sunday.
Police did not identify the wounded trucker, but did say he is expected to survive.
"We can confirm the incident involved a firearm and the driver was shot," WRPD said.
If you witnessed the altercation or have any information, please contact the police at 303-980-7300.
Wheat Ridge is located about seven miles west of Denver.