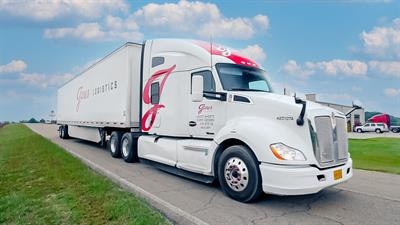 Jones Logistics, a national specialized transportation and logistics company based in Hattiesburg, Mississippi, last week announced the acquisition of Nationwide Express.
Based in Central Tennessee, Nationwide provides dedicated trucking services, warehousing, 3PL logistic services, recycling transportation, and waste management solutions. Its geographic footprint includes operations in Alabama, Arkansas, Georgia, Kentucky, Mississippi, Oklahoma, Tennessee, and Texas.
Jones Logistics is a portfolio company of Jones Capital. Based in Hattiesburg, Mississippi, JoLo delivers freight brokerage, managed transportation, and dedicated services to clients across the United States.
Through this acquisition, Jones expands not only its geographic footprint, but also its service offerings and capabilities, which will now include warehousing and enhanced intermodal and managed transportation solutions. Further, Jones said it can now offer Nationwide's customers access to its broad and deep carrier base and its nationwide dedicated offerings.
"Nationwide Express is a highly reputable organization rooted in the same fundamentals of professionalism, quality, and customer satisfaction as Jones Logistics," said Brian Haynes, CEO of Jones Logistics. "We share very similar core values and feel that we have complimentary cultures, which was so important to us when looking at this opportunity. We are excited to welcome the Nationwide Express team to the Jones Logistics family, and we are eager to bring the benefits of our combined team, network, and capabilities to our customer base."
With the acquisition of Nationwide, Jones's headcount now tops more than 700 team members, with a fleet of over 500 trucks.