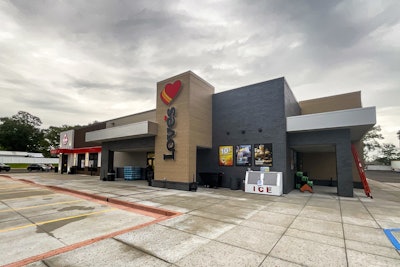 Love's Travel Stops
Love's Travel Stops opened new locations in Willcox, Arizona, and Lucedale, Mississippi Thursday.
The location in Willcox, located off Interstate 10 at 1600 N. Fort Grant Road, has 60 truck parking spaces. Wilcox is located on Interstate 10 about 85 miles east of Tucson.
The location in Lucedale, located off Highway 98 at 2127 Hopper Road, adds 42 truck parking spaces. Lucedale is located in eastern Mississippi about 40 miles from Mobile, Alabama.
The locations are open 24/7 and offer:
Willcox, Arizona
More than 13,000 square feet
Arby's (opening July 17)
Seven diesel bays
Five showers
Laundry facilities
CAT scale
Lucedale, Mississippi
More than 10,000 square feet
Arby's (opening July 17)
Five diesel bays
Four showers
Laundry facilities
CAT scale
"Love's is excited to add two new locations across the nation's highways and to serve the Willcox and Lucedale communities," said Shane Wharton, president of Love's. "During a very busy travel season, we can't wait to greet customers with the quality amenities and service that they deserve while on the road."