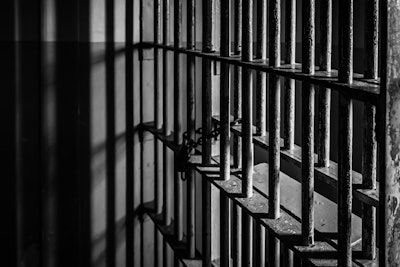 A 50-year-old truck driver has been ordered to federal prison after he was caught attempting to smuggle five noncitizens and a large amount of methamphetamines in his truck.
Fabian Alvarado was sentenced Aug. 15 in the U.S. District Court for the Southern District of Texas to 10 years in federal prison to be immediately followed by five years of supervised release for human smuggling and possession with intent to distribute methamphetamines. Alvarado pleaded guilty to the charges on Feb. 27.
On Dec. 9, 2022, Alvarado drove a tractor-trailer into the inspection lane of the Border Patrol checkpoint near Falfurrias, Texas. During a routine inspection, authorities observed Alvarado acting suspiciously. After a K-9 alerted to the vehicle, law enforcement officials referred him to the secondary inspection area, where they discovered five noncitizens concealed in the sleeper portion of the truck.
They also found a bag in the passenger seat that contained 45 grams of methamphetamines and a firearm along with Alvarado's wallet. In the glove compartment, authorities found cellphones and identification documents that had been taken from the noncitizens.
At the hearing, the court heard additional evidence detailing Alvarado's extensive criminal history, including prior federal convictions for drug trafficking and human smuggling.
Alvarado will remain in custody pending transfer to a U.S. Bureau of Prisons facility to be determined in the near future.
Homeland Security Investigations in Corpus Christi, Texas, and the U.S. Border Patrol conducted the investigation that led to the conviction and sentencing.