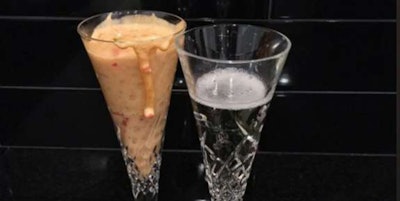 It's official: Lindsay Lawler is a triple threat.
In addition to being country singer/songwriter, and star of music videos, the Texas native turned Nashville denizen now is a podcaster.
Lawler and her friend Carla Antonelli just launched "Champagne & Queso," a podcast that they say is "a little bit all over the place." They'll cover everything from "music, to fashion, to food and drink, to body, mind and soul wellness, to animal rescue," according to the podcast's presence on Soundcloud.
Antonelli's full-time job is as an event manager, but she also is a blogger and maker of a line of knit hats.
Lawler and Antonelli met several years ago through their mutual appreciation and ownership of pugs.