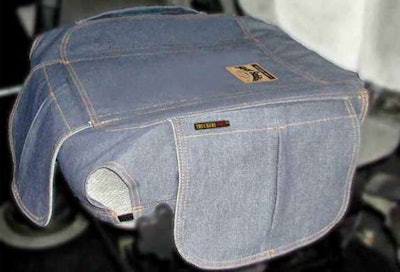 Two things that are "musts" in your truck's cab:
Driver comfort
Plenty of storage
This denim seat saddle provides both.
The seat cushion has a pocket in front and one on each side. All have Velcro closings to keep your stuff secure. Besides, it also protects your truck's seat.
Nylon straps hold it in place.