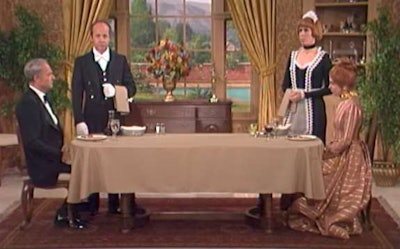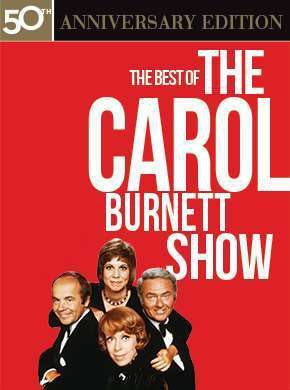 If you watched television during the 1960s and '70s, you probably remember these song lyrics:
I'm so glad we had this time together
Just to have a laugh or sing a song
Seems we just get started and before you know it
Comes the time we have to say, "So long."
That's how legendary comedienne Carol Burnett closed each episode of her TV variety show that ran from 1967 through 1977. The show hosted a "who's who" of entertainers of that time, and presented a variety of ongoing comedy sketches starring Burnett, Harvey Korman, Tim Conway, Vicki Lawrence and Lyle Waggoner.
Time Life has released a six-CD collection titled, The Best of the Carol Burnett Show. It contains highlights from the show's 11 seasons on CBS, an interview with Burnett and never-before-seen bloopers from the show. There are also performances by guest stars such as Ella Fitzgerald, Bernadette Peters, Liza Minnelli, Steve Lawrence, Rock Hudson, Burt Reynolds, Jimmy Stewart, Rita Hayworth and Carl Reiner.
The Carol Burnett Show collection became available on DVD, Tuesday, Oct. 3.