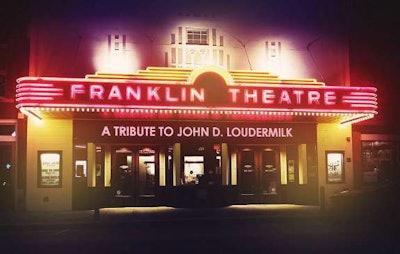 As a singer, J.D. Loudermilk never had a hit record. As a songwriter, the North Carolina native who died in 2016 at the age of 82, compiled a long, long list of songs that charted for a variety of singers from the Everly Brothers to Paul Revere and the Raiders.
Some his most-admiring fans performed a concert of his many of his songs in March of 2016. The performance was recorded live and the album is now available. A Tribute to John D. Loudermilk was released late last month and features 24 of his songs performed by the likes of Rosanne Cash, Ricky Skaggs, Emmylou Harris and Lee Roy Parnell.
On the album are several of the songs written by Loudermilk but made into hits by others including Tobacco Road, Indian Reservation and Then You Can Tell Me Goodbye.
Available at Amazon for $11.99.
1. "Everybody Knows," Harry Stinson
2. "Tobacco Road," Rodney Crowell
3. "Where Have They Gone," Emmylou Harris
4. "Blue Train," Doyle Lawson and Quicksilver
5. "Windy and Warm," Tommy Emmanuel
6. "Then You Can Tell Me Goodbye," Rosanne Cash
7. "Midnight Bus," John Jorgenson
8. "Heaven Fell Last Night," The Whites with Ricky Skaggs
9. "It's My Time," Herb Pedersen
10. "Ebony Eyes," Cory Chisel and Adriel Danae
11. "Bad News," Jimmy Hall
12. "Abilene," Mike Loudermilk
13. "Waterloo," Ricky Skaggs with the Whites
14. "Sad Movies," Deborah Allen
15. "Language of Love," Beth Nielsen Chapman
16. "Mr. Jones," Lee Roy Parnell
17. "Break My Mind," Bobby Braddock
18. "Big Daddy's Alabama Bound," Buddy Greene
19. "Indian Reservation," John McFee
20. "Turn Me On," Beth Hooker
21. "Talk Back Trembling Lips," Becky Hobbs
22. "Sunglasses," Claudia Church
23. "The Great Snowman," Norro Wilson
24. "I Wanna Live," John Cowan
Here's how others recorded some of Loudermilk's songs: