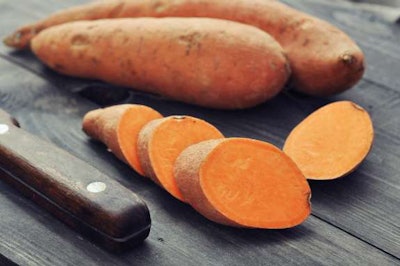 Few meals can rescue you from a cold winter's day like a steaming bowl of chili.
But, good and warming as it is, even the best chili can grow a little, well, routine.
That's why we like these three recipes from The Real Food Dietitians website. Created by Registered Dietitian Nutritionists Stacie Hassing and Jessica Beacom, the page has recipes for:
The recipe for sweet potato chili cooks in about eight hours. It's nutritional information includes:
Calories: 235
Fat: 10g
Carbohydrates: 13g
Sugar: 5g
Fiber: 4g
Protein: 21g
So, you can see it's long on good taste but short on things you are trying to avoid. As such, this could be one of those "must have" dishes if your New Year's resolution includes eating better and healthier.