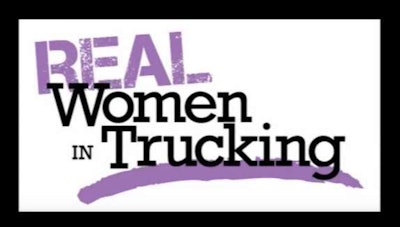 The Real Women in Trucking organization has opened voting in its second annual "Queen of the Road" awards and recognition program for women who make their living driving heavy-duty trucks.
Nominations came from RWIT members and others around the industry. Voting is open to members and those outside the organization via this link. Voting closes May 1.
The 2018 Queen of the Road nominees have met the award criteria of their dedication to their chosen profession, perseverance to overcome impediments and a commitment to helping others, by "paying it forward".
Real Women in Trucking says the program is designed to recognize three distinguished female drivers who exemplify the RWIT's "R.E.A.L." criteria of "Reaching out, Encouraging others, Achieving personal success" and demonstrating Leadership.
The top three vote-getters receive:
$500 Visa gift card
"Queen of the Road" recognition award
RWIT membership for both nominee and the person who nominated her
Formal recognition will take place in May during RWIT's "Queen of the Road on the High Seas" cruise.