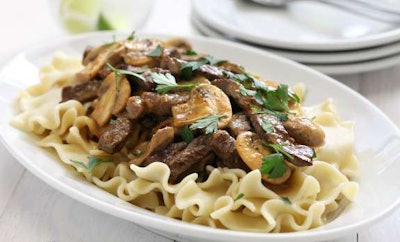 Beef stroganoff is one of those dishes that makes the cook like a true kitchen commander. It's savory, complex and tastes like it took a lot of effort over a long period of time.
This recipe for stroganoff from your truck's slow cooker delivers the same impression with one exception: all the hard work.
The Culinary Exchange website offers this slow cooker recipe that is something you an put together before you start your morning's pre-trip and it'll be ready when you park for dinner. It takes about seven hours and the ingredients are all staples of even the most modest of grocery stores.