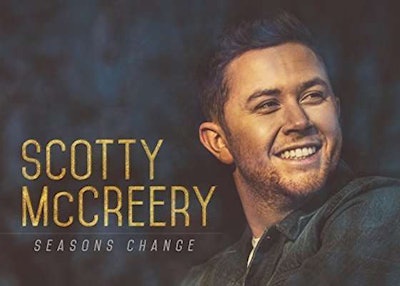 American Idol alum Scotty McCreery is all grown up and he wants his fans to know it. His latest album will do just that.
McCreery was just a teenager when he won the singing contest. The now 24-year-old has had highs and lows since his win, including losing a record deal, finding a new one, and getting engaged. His upcoming album "Seasons Change," due out March 16, is a reflection on his growth.
McCreery wrote all of the songs on the album and said it's like a journal of his experiences.
"In the last five years, I have grown from a teenager to a man, moved out on my own, lost my grandfather, proposed to the love of my life, and learned more about myself than I could have imagined," said McCreery in a press release. "This all shows up in the 11 songs on Seasons Change, and I cannot wait to share this music with my fans after such a long time between releases."
The album is available for preorder on Amazon and iTunes.
The album's track list:
1. Seasons Change
2. Wherever You Are
3. Boys From Back Home
4. Five More Minutes
5. In Between
6. This Is It
7. Wrong Again
8. Move It On Out
9. Barefootin'
10. Still
11. Home In My Mind