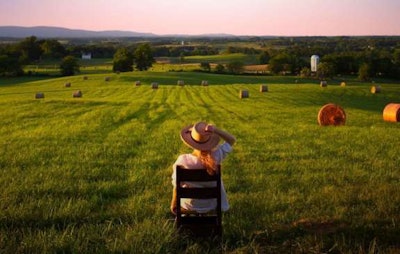 We're not ones to wish away time, but we can't wait for Friday, March 30 to get here. When it does, it brings with it new music from three powerful female country voices. Arriving next Friday are:
Sometimes Just The Sky by

Mary Chapin Carpenter

Girl Going Nowhere by Ashley McBryde
Golden Hour by

Kacey Musgraves
You have to be psyched about the new Mary Chapin Carpenter album because it's sort of a greatest hits collection with a twist. Twice named the Country Music Association's female vocalist of the year, Chapin Carpenter recorded a song from each of her original studio records, and then there's a new song as well.
Kacey Musgraves' latest is one part country, one part folk, and one part rock. She told Entertainment magazine, "On this record, there's the lonely girl, the blissful girl, the new wife, the girl that's missing her mom, the angry girl, the sarcastic girl, the '60s-sequined Cruella de Vil with the beehive, the shy girl, the life of the party, the winner, the loser — they're all characters on this record. None of them alone are me, but the golden hour is when they all come together and you see me as a whole."
Ashley McBryde delivers fresh music with 11 songs she wrote or co-wrote. It includes the first single released from the album that as gotten snapped up by a lot of people, A Little Dive Bar In Dahlonega. In its review of the new album, Rolling Stone said, "McBryde is gifted at flipping metaphors on their head and building cinematic scenes that feel as vivid as they do intimately personal …"
All three albums are available for pre-order on iTunes and Amazon.