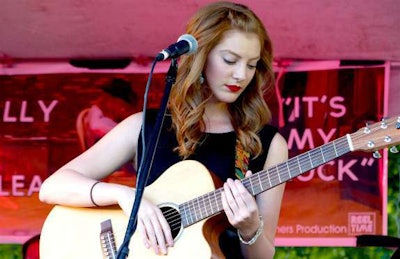 It might be easy and expected for Miller Campbell to trade on the legacy of her family's musical icon. But, this cousin on the late country music giant Glen Campbell is decidedly her own woman and musician.
The Seattle native — and former C.I.A. recruit — recently delivered her debut album, Sweet Whiskey, which is available iTunes, Amazon and Spotify.
Campbell's musical background is not typical for a country singer. She grew up classically trained and performed in musical theater. But, at 19 she formed a successful country cover band and the die was cast. A life-threatening illness put her musical career on hold, and she returned to college, after which she was recruited by and joined the C.I.A., according to her website bio. But, her career as an agent was short; she decided her true calling was music.
Campbell said it was important to her that the album was recorded in Seattle so the rest if the county could see and hear what country in the Pacific Northwest was all about.