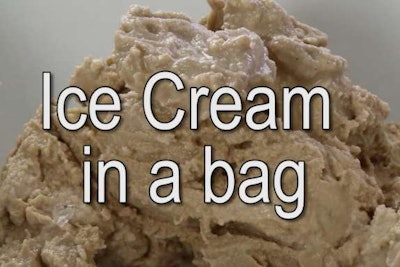 It's late and you're on the road when the unexpected happens: you must have ice cream.
Sure, you could hit the dairy case of the truck stop or even find a roadside stand with truck parking.
Or, you could use this DIY ice cream recipe from Leslie Anne Wilkes, who writes the Your Homebased Mom blog.
Stock your truck's pantry and cooler with a few items, and then all you will need is a bag of ice and your late night craving for ice cream is repaired!
The recipe is for chocolate, but we are guessing you could experiment with flavors of your own.